...that I have no scale in my home! Yes, I am home and finally back in the blog-o-sphere. A bit heftier, altho much happier for the experience of my latest venture. Wanted to put up a quick post to say Hola, Buon Giorno, Bonjour and "What's Up?" to everyone.
So much to tell you about, and show you. But until I get myself re-organized I wanted to share a few small things I learned. If you travel and learn nothing, then what's the point?
1. I learned that if you don't push yourself, you'll never know what you are truly capable of. AND...I also learned that I SHOULD have adjusted my shutter speed better. Oh yeah, AND that Thing #1 is a weenie and wouldn't jump this close to the edge...
"One Small Step for Woman-kind"
Montserrat, Spain
(self portrait)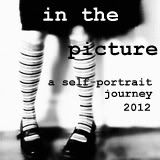 2. I learned that Cava Sangria is my new "go-to" summer drink of choice...


"Cava Sangria"
Barcelona, Spain

3. I learned that altho the rest of my family thoroughly enjoyed eggs on their pizza, I was not a fan. HOWEVER, Jamon Iberico and capers were a winning combo for me...


"The Incredible Edible Egg Pizza"
Barcelona, Spain
4. I learned that even tho I have banished scales from my kingdom, I KNOW I currently feel like porker and need to get back to the gym to shed all my recent indulgences (altho, it was TOTALLY worth it) ...
"Happy as a Pig"
La Bouqueria Market
Barcelona, Spain
Feels good to be home again. Wiser, happier and a bit chunkier. Now, off to do mountains of laundry (who am I kidding? I have two weeks worth of reality tv shows to catch up on).